Ricky did this picture of his brother Jason.
It is called "Bear Hug"

This is a jersey that Ricky designed...and actually had made.

This is a very detailed drawing of Mickey Mouse.
Ricky drew it at the young age of 9.

"The Lion King" is a painting that Ricky put on his sister, Amanda's bedroom wall...to this day it is still there..and will be as long as we live here....
"THE LION KING"

The "Gentleman" is a drawing that he did
for one of his assignments in art class.
"THE GENTLEMAN DRAWING"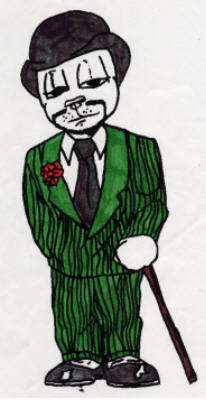 Ricky made this picture....
Ricky also designed and had this jersey made
for him that he is wearing in this picture.

Ricky Made this on the computer. "Ricky's Shadows"